February 1st 2018 at 7:30pm
Larry Ayre Trio + 1
Members $10, non-members $12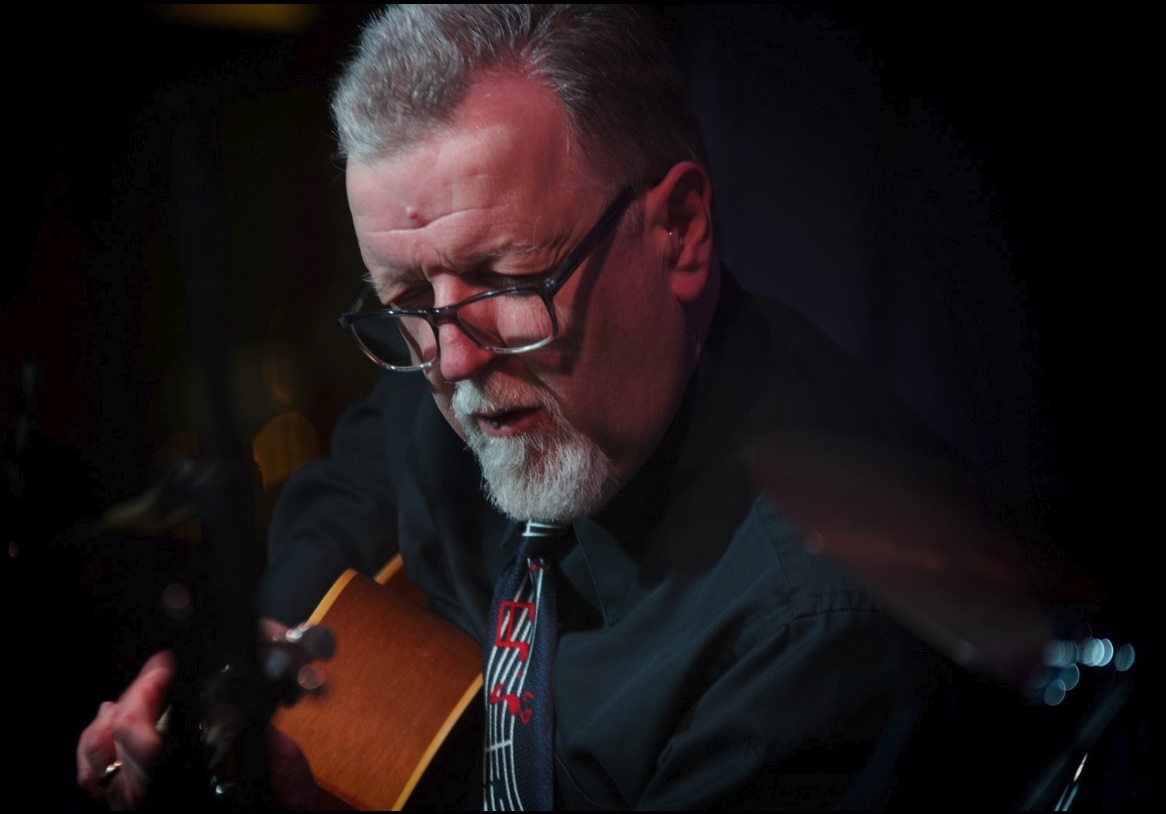 On Thursday, February 1st at the Avalanche Bar and Grill, the Georgia Straight Jazz Society will be welcoming back The Larry Ayre Blues Trio +1. This group features Larry on guitar and vocals, Greg Hill on drums and John Hyde on bass. They will be joined on this evening by special guest Dan Craven on saxophone.
Larry Ayre is a most accomplished guitarist and music teacher who has been performing in the Comox Valley for over two and a half decades. For years he was leader of The Larry Ho Blues Show and then went on to lead Larry Ho's Jive Five. As 2Jive, Larry and his wife, award winning songwriter Marki Nickerson, went on to produce an EP of original material; you can hear their songs and much more on Larry's website. Also check out his Facebook page Larry Ayre Blues.
For many years Greg Hill hosted a popular jazz jam with The Blue Monks at the Willows pub in Campbell River.
John Hyde is an accomplished bassist who moved to the North Island a few years ago after a distinguished career playing and teaching in Calgary and Edmonton.
The Trio is excited to have Dan Craven joining them to play some swinging sax. Dan is a polished musician who has played with the Arrowsmith Big Band, the Boss Tenors and Time Well Wasted.
This Thursday night the band will feature up-tempo jump and swing numbers including Louis Jordan's I Want You to be My Baby, Choo Choo Ch'Boogie and Chartreuse; also some humourous 2Jive originals, including I Hear the Couch (Calling Me).
For more information about the forthcoming shows during the remainder of this performance year, please browse the GSJS web site and select the calendar tab. More important, come on down to any of the shows and discover why Courtenay has the reputation as the friendliest and best jazz venue in British Columbia. You'll be glad you did!
GSJS showcases jazz live in the Comox Valley, giving music lovers an opportunity to enjoys local, regional and internationally-known jazz musicians.