December 21st 2017 at 7:30pm
Micah Barnes
Ticketed event - Members $20, non-members $25 - tickets on sale at Bop City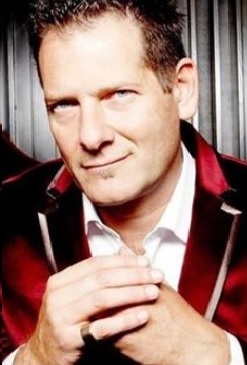 Georgia Straight Jazz Society presents its special Christmas concert when Micah Barnes performs his 'Christmas In New York'.
Micah is a Juno-Nominated Canadian Jazz and Pop artist who scored a Billboard #1 hit as a solo act after touring and recording as a member of the world renowned pop acapella group The Nylons. His chart-topping CD "New York Stories" won him the Best Jazz Act of 2014 at the Toronto Indie Awards.
As Micah told me in his recent interview, "This Holiday season I'm inviting people to join me on a musical tour through New York City. My new show 'Christmas in New York' includes favorite holiday tunes, Nylons classics and Jazz standards that pay tribute to the musical history of New York. I'm taking the audience to legendary musical landmarks including The Brill Building, The Savoy Ballroom, The Cotton Club, The Apollo Theatre, and Broadway's Time Square with songs that will give you that 'Holiday in The Big Apple' experience!"
Micah promises a wonderful blend of New York classics and Christmas favourites.
Living in an apartment right on the site of the legendary Savoy Ballroom and writing in a piano studio near Time Square, Micah told me that he found a deep connection to the Jazz and Blues standards written in the 30's and 40's, by folks such as Cole Porter, George Gershwin and Howard Arlen, many of which debuted at The Cotton Club or in Broadway shows. The creative explosion of Doo Wop and early R & B written and produced at The Brill Building and heard at The Apollo Theatre was also a huge influence on Micah as he composed the romantic songs that make up his chart topping eOne Music release 'New York Stories'.
To hear music and see videos please visit Micah Barnes
The Courtenay gig is one of Micah's west coast tour venues through Vancouver Island and Vancouver.
Note, there is a break between Christmas and New Year. Regular Thursday concerts resume on January 4th. For full information about the performance calendar between now and the end of May 2018, please select the calendar tab.
GSJS showcases jazz live in the Comox Valley, giving music lovers an opportunity to enjoys local, regional and internationally-known jazz musicians.