November 16th 2017 at 7:30pm
RBG - Mose Lives!
Members $10 - non members $12
Each year, Ralph Barrat brings us a show which focuses on the works of one particular artist. Through the Ralph Barrat Group (RBG) Ralph offers us his show "Mose Lives!" - his personal tribute to one of jazz/blues music's great performers.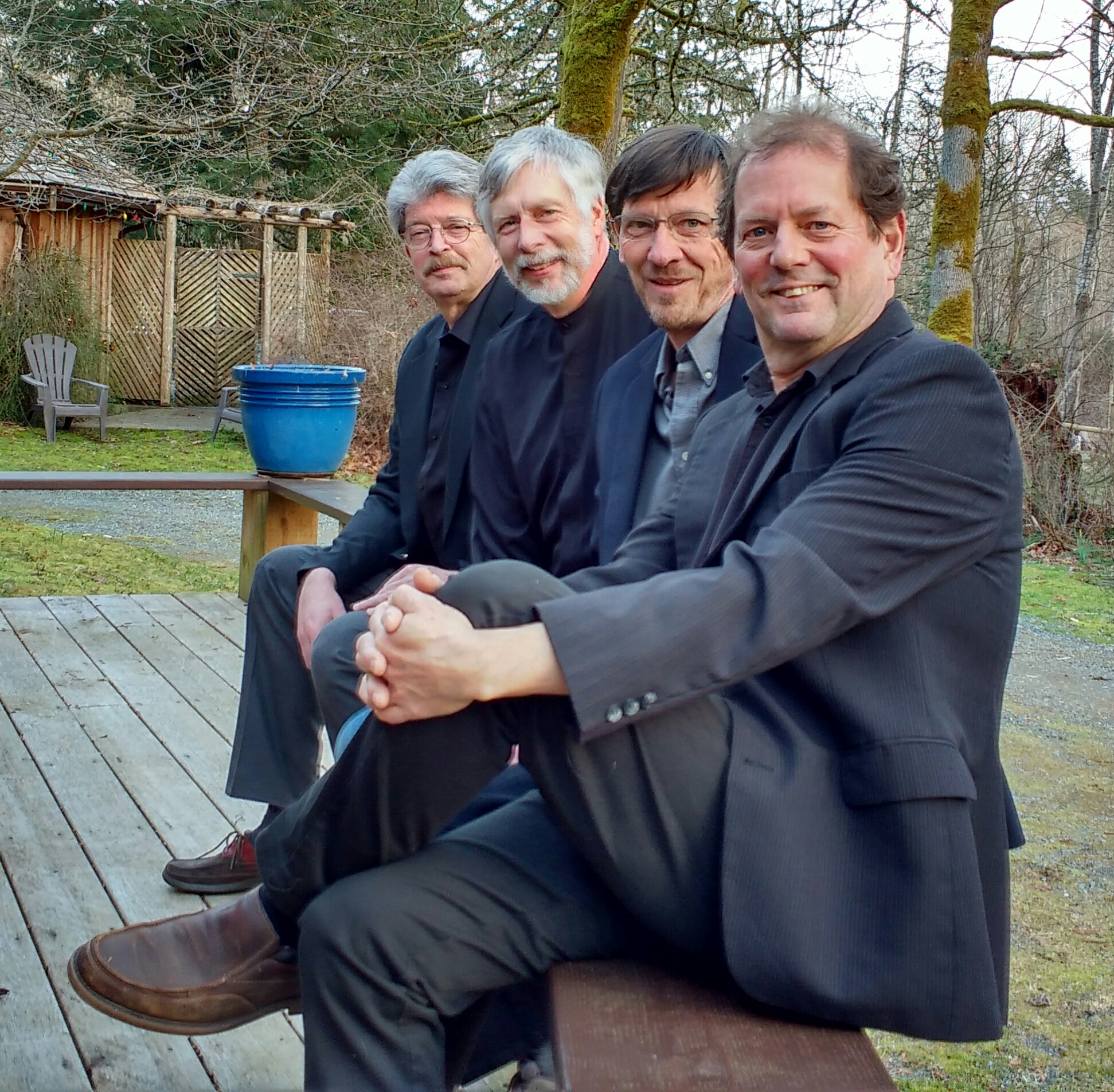 RBG comprises Ralph Barrat (piano and vocals), Rick Husband (guitar), James Lithgow (acoustic bass), and Neil Clark (drums). Their show will echo Allison's music in a respectful and fun retrospective of the songs he wrote and the standards that he loved to play. RBG presented "Mose Lives!" initially in December 2016 followed by a mainstage show at the Vancouver Island Musicfest in July 2016. For info, links, and media clips, visit RalphBarrat.com/Mose/.
Mose was unique in the world of jazz. His vocal style was influenced by Nat Cole, Louis Jordan and blues man Charles Brown, his piano playing by the likes of MJQ's John Lewis, and Thelonious Monk. He performed with the jazz greats Stan Getz, Al Cohn, Zoot Sims and Gerry Mulligan to name a few but he never lost his love of the blues and the boogie woogie he heard as a young man growing up on the Mississippi delta. He wrote songs that straddled the blues/jazz divide. His lyrics are often funny, profound and always entertaining. His influence spread well beyond the jazz world.
Bonny Raitt, John Mayall, Van Morrison all recorded his songs.
Time Out, the major British entertainment weekly, praised him: "Mose Allison's popularity in the UK dates from the '60s, when his mixture of Delta-born blues feel and his gift for writing a song with a sting in the tail made him a prime source of inspiration for the UK's new generation of blues/rock artists. Not just name-checked but lionized by the likes of Pete Townshend, Jack Bruce, Brian Auger and Georgie Fame, he became British rock's most popular jazz musician. His piano style is notable for its strange mixture of classical-influenced sophistication and blues-based intimacy, and there's still none like him with a lyric."
In 2013 Mose was awarded the NEA's Jazz Masters Fellowship (the highest American honor bestowed on jazz artists). Sadly, he passed away at 89 in November 2016, so it's fitting that this November 16th, the Ralph Barrat Group presents "Mose Lives!" a timely tribute.
A reminder that tickets for Micah Barnes' "Christmas In New York" concert on December 21st are now on sale at Bop City and Thursday Night Jazz, . You will recall, Micah was the bass singer with The Nylons, and there's an abundance of his performances to view on YouTube. Tickets for this special event are already selling fast: $20 for members, $25 for non-members. To avoid disappointment, don't delay !
For additional information about the amazing series of jazz performances we have on offer between now and the end of May 2018, please select the calendar tab.
GSJS showcases jazz live in the Comox Valley, giving music lovers an opportunity to enjoys local, regional and internationally-known jazz musicians.